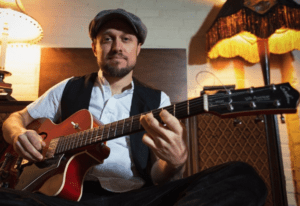 This week I'm super excited to share a conversation with one of my favorite songwriters out there- Ryan Montbleau. He has built an audience and a career through a steady stream of thoughtful songs, working with amazing bands of musicians and almost non-stop touring all over the country for more than a decade.
He has a new album out called The Woodstock Sessions and you can learn much more about Ryan at RyanMontbleau.com.
In this conversation we go into the guts of what it takes to build an audience, life on the road, rest, and his approach to creativity and songwriting. I hope you dig it.