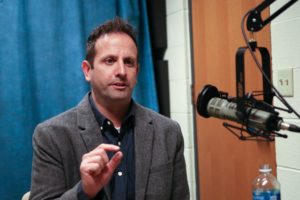 Ever wonder how you could kick-start a minor league baseball team through crowd funding? I didn't think it was possible, but my next guest Brett Orzechowski did it. He's a professor, a writer and an entrepreneur with some great ideas on how small cities can double down on what makes them unique and grow at the same time.
In our hour-long conversation we touch on:
How the Ecstacy boom in the Hamptons helped to fuel a local small business (and not by selling drugs)
How small cities sometimes have to deal with big-city problems – and what they can do about it.
Crowdfunding a Minor-League baseball team
How small cities can attract and retain young talent
Music for Rust Belt Startup provided by Jordyn Edmonds – he's rad.